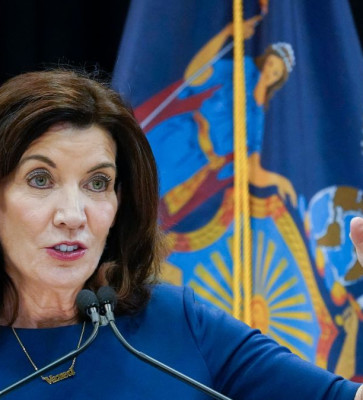 Please send your emails directly to New York Governor Hochul requesting that she VETO the legislation banning retail pet sales sourced from lawful, inspected, regulated breeders.
Take Action
---
ALL CAMPAIGNS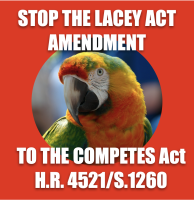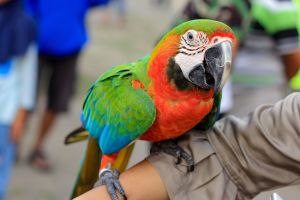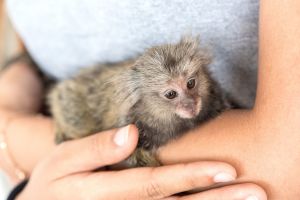 If passed, The Captive Primate Safety Act would prohibit interstate commerce of monkeys, chimpanzees, and other primates as pets.
Say 'NO' to President Biden's Executive Order 14008, "Tackling the Climate Crisis at Home and Abroad" also known as Biden's 30x30 Plan. Biden's 30x30 plan is a land grab of private property across America under the guise of 'climate change.'
This legislation, 30x30 Termination Act would block Biden's Executive Order.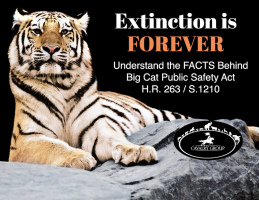 The animal rights organizations' messaging about the Big Cat Public Safety Act is a huge scam being sold to lawmakers that takes advantage of their affection for big cats and their trust in the sensationalized media about exotic animals, especially the Netflix sensation, "Tiger King."
This legislation has passed the House of Representatives and is now moving to the U.S. Senate! Make sure you voice is heard to STOP this deceptive legislation from passing the Senate!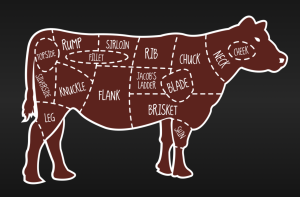 The Farm System Reform Act H.R.4421/S.2332 whose vegan sponsors, Rep. Ro Khanna (D-CA) and Sen.Cory Booker (D-NJ) know little, if anything, about food production in America.
Their mission is to advance arbitrary and unconstitutional limitations on animal agriculture production in this legislation to advance their faux crisis and climate change agenda.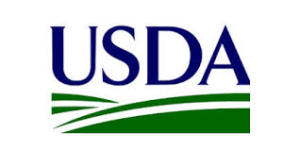 This legislation is a by-product of ASPCA's lawsuit against USDA which perpetuates their false narrative about USDA regulatory enforcement being "too lax."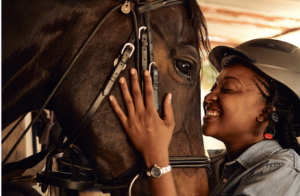 H.R. 3355, the SAFE Act (Save America's Forgotten Equines Act) is currently hiding as an amendment to the 2,700 page, $1 Trillion "infrastructure" bill heading to the U.S. House of Representatives for a vote very soon.
We all know it's not really an "infrastructure bill"-- it's a Trojan Horse to implement the Green New Deal and other climate worshippers' faux crisis to destroy our republic.
URGENT
Please click the link below to contact your U.S. Representative and politely urge them to VOTE NO on the Infrastructure Bill -- or at the very least -- remove the SAFE Act as an Amendment!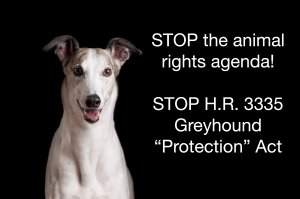 The bill, also called the "Greyhound Protection Act," would amend the Wire Act to prohibit gambling on commercial greyhound races. The bill would also prohibit gambling on open-field coursing where greyhounds and sighthounds are judged on their ability to chase down hares.