2023 Farm Bill, FY24 Agriculture Appropriations, Congress, Agriculture
Take Action to URGE House & Senate Agriculture Committees to OPPOSE anti-agriculture amendments to 2023 Farm Bill
A critical element in protecting American Agriculture and its farmers, ranchers, and animal owners is standing up against animal rights groups and their anti-agriculture, animal abolition agenda.

Recently, several of these organizations (namely, American Society for the Prevention of Cruelty to Animals (ASPCA), the Humane Society of the U.S. (HSUS) and Animal Wellness Action (AWA) have made bold proclamations to amend the 2023 Farm Bill with several of their proposed federal bills that have never passed on their own merits. So now, they are attempting to get them over the finish line by amending them to the 2023 Farm Bill and the FY24 Agriculture Appropriations.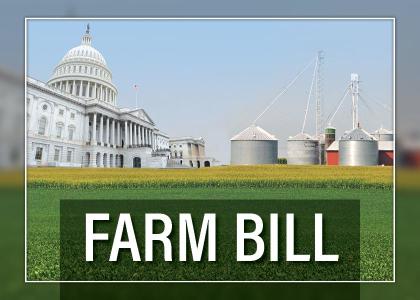 These bills include:
H.R. 3475/S2037: Save Forgotten Equines (SAFE) Act
According to Animal Wellness Action, the SAFE Act is slated to amend the 2023 Farm Bill. While the topic of horse processing is a contentious issue for many, this is, and has been, a necessary aspect of agriculture for many years. The SAFE Act would present the final nail in the coffin to the horse industry while also setting a VERY dangerous precedent by banning the sale and transport of a livestock animal to slaughter.
H.R. 3090: Prevent All Soring Tactics (P.A.S.T.) Act
The PAST ACT was written and sponsored by the Humane Society of the United States, an animal rights organization that seek to destroy all animal ownership. The PAST ACT vastly expands the jurisdiction of federal inspectors and calls for oversight without funding. The PAST ACT does NOTHING to address the problem of unethical participants who are already in violation of existing laws. PAST ACT amends the Horse Protection Act which already imposes strong rules and regulations on the Tennessee Walking Horse Industry.
Wayne Pacelle's sidekick at Animal Wellness Action, Marty Irby, has stated, "It is time for all stakeholders to come together to forge legislation that will end soring and pass both the House and Senate. With the upcoming farm bill in the 118th Congress as a potential vehicle, the timing is ripe."
H.R. 1624: Puppy Protection Act of 2023
If passed, H.R. 1624 would amend the Animal Welfare Act to regulate dogs, and "for other purposes." What "other purposes" would those be?
Proposed regulations under the Puppy Protection Act would include unenforceable exercise and "meaningful socialization" mandates, temperature restrictions not conducive to kennel
husbandry needs, solid surface flooring, breeding limitations, and other onerous requirements that are strictly animal rights driven and designed to harm lawful dog breeding kennels.
Read more about the Puppy Protection Act here
H.R.2742/S.1529: Fighting Inhumane Gambling and High-risk Trafficking (F.I.G.H.T.) Act
H.R. 2724/S.1529 Attacks what is already illegal while promoting actions that would harm lawful breeders and operators while it is intended to challenge/disregard the U.S. Constitution's 4th and 5th Amendments.
This legislation attempts to create standing to sue and pursue damages in civil court for the average citizen or NGO.
Allows for authorities to take your land and property without due process, legalizing civil asset forfeiture of not only one's animals but the physical land and property where the alleged activity took place. Plus, fines and penalties. A complete violation of due process.
H.R. 1788: Goldie'Act - to increase adversarial enforcement by USDA.
Referred to as "Goldie's Act," H.R.1788 is a by-product of ASPCA's lawsuit against USDA which perpetuates their false narrative about USDA regulatory enforcement being "too lax" based on one unfortunate and isolated case of a non-compliant dog breeder out of Iowa.
Prohibiting USDA from issuing or renewing a license if the dealer or exhibitor has been found to have violated any federal, state, or local animal welfare law, or if the applicant is applying for a license to circumvent a state or local law prohibiting the private ownership of certain animals as pets.

Requiring USDA to suspend the license of any dealer or exhibitor who commits a violation that presents a risk to animal welfare, and to permanently revoke the license (after notice and opportunity for a hearing) if the violation persists or the licensee has committed multiple violations.

Preventing dealers and exhibitors whose licenses are suspended or revoked from being granted another license under another business name or through a business partner or family member, or from being employed by another licensee to work with animals during the period of the suspension or revocation.

Authorizing citizen suits to enforce the Animal Welfare Act (similar to the Endangered Species Act and other major federal environmental laws).

H.R. 1788 would require USDA to publish all unadjudicated inspection reports.
H.R.3859 Animal Cruelty Enforcement (ACE) Act
Rep. Raja Krishnamoorthi (D-IL)
CoSponsors: House: 22 Senate: N/A
This legislation revises the licensing process of the Department of Agriculture (USDA) for animal dealers and exhibitors to expand USDA's oversight and enforcement of animal welfare requirements.
Dealers and exhibitors must apply to USDA for licenses or renewal licenses each year. In order to obtain the licenses or renewals, dealers and exhibitors must meet certain standards for the humane treatment of animals and pass inspections as specified by this bill. USDA may not issue or renew such licenses if the dealers or exhibitors have violated laws relating to animals or if the issuance of the licenses would facilitate the circumvention of state or local laws that prohibit the private ownership of certain animals.
Further, USDA must suspend the licenses of dealers or exhibitors whose violations present a risk to animal welfare. USDA must revoke the licenses if the violations persist or if the licensees commit multiple violations. Dealers and exhibitors with suspended or revoked licenses may not be (1) granted another license, (2) granted another license through another person or entity, or (3) employed by another licensee to work with animals during the period of the suspension or revocation.
Summary: This bill would establish a new section in the Environmental and Natural Resources Division of the Department of Justice to enforce federal laws concerning animal cruelty and establish an "Animal Cruelty Task Force" to weaponize the Department of Justice against American citizens.
It is essential we go on offense to combat this legislation. The lies and drama that Pacelle has created in his campaign to support this legislation is disgusting.

--------------------------
Please click the tab below to contact each Member of the House & Senate Agriculture Committee to request that they keep animal rights legislation off the list of Amendments to the 2023 Farm Bill and the FY24 Agriculture Appropriations Bill coming up for a vote in September 2023.
Please keep your message polite and concise.
Thank you for taking action!
First, Enter Your Zip Code