Burke County, North Carolina, Breeders, Rescue, animal rights,
URGENT: OPPOSE BURKE COUNTY, N.C. ORDINANCE
A proposed ordinance amending Chapter 6 of the Burke County Code of Ordinances will be heard before the Burke County Commissioners Tuesday, May 18, 2021.

PLEASE take action immediately by contacting the Burke County Board of Commissioners to request a NO VOTE or delay in voting on this ordinance amendment until fair practices by the Burke County Animal Advisory Board are in place!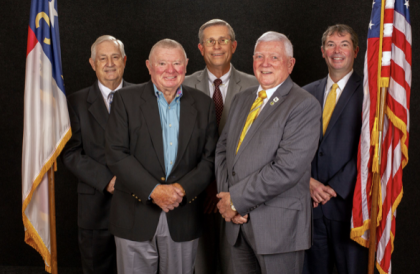 The Cavalry Group has some very serious concerns about the transparency of the process and failure to include represenation of the parties that will be impacted by this Amendment.
The Burke County Animal Advisory Board (AAB) does not have members that are animal producers/breeders and/or their authorized representatives. Accordingly, this process which had limited transparency to begin with, has proposed a number of changes that negatively affect the producers/breeders or pet shop owners in Burke County without giving those citizens a seat at the table. On the contrary, the Board is a mixture of non-profit rescues and shelters which are direct competition for the producers/breeders, and include a number of individuals who have indicated anti-producer/breeder sentiment. In addition, Section 6-11 requires the Animal Services Director to properly advertise all AAB meetings.
It is the opinion of The Cavalry Group that this did not take place in a fair manner to alert all citizens of the process and opportunity to participate.
Equal application of the law is NOT being applied by the Animal Advisory Board (AAB) pertaining this proposed ordinance. Burke County Ordinance Chapter 6 and the proposed Amendment exempt non-profits, rescues and shelters from a number of the provisions creating an unequal application of law punishing one group while enabling another. For example, breeders and pet shops have to be licensed by the NC Department of Agriculture must follow their regulations and are at a minimum inspected once per year. These businesses are law abiding, and tax paying constituents. The proposed Amendment requires additional fees and conditions requiring addition investment by the already licensed and regulated breeders and pet shops. Rescues, shelters and other non-profits are treated preferentially creating an uneven playing field for businesses in your County.
Community Breeder Ambassadors program is created in this proposed Amendment to benefit the consumer, however this program is ripe for abuse as the current ABB Members get to evaluate any and all applicants to the CBA program without a clear, fair method of review, and decide who qualifies for the CBA Program. Again, breeders and pet store owners were unrepresented and have no input on this process. It would be fair to anticipate that the ABB Members will only bring those that share their political leanings into the fold. We also believe from experience that this type of program does not protect the public but encourages corruption.
Undefined terminology leaves the door WIDE open for inconsistent enforcement and abuse.
The current version of this Amendment available on the Burke County Website is not ready for consideration by the County Commissioners. The draft has significant typos and errors in addition to inconsistencies with the current Chapter 6.
We URGE you to PLEASE send an email by clicking the tab below and making the letter your own AND place a phone call to the County Commissioners to respectfully request that they either put this ordinance to rest or consider a significan delay in consideration of this Amendment to correct inequities and adjust the Animal Advisory Board to include representatives of the producers and breeders and pet shot owners excluded from the process in finalizing a draft to be considered for a vote.
JEFFREY C. BRITTAIN, P.E., CHAIRMAN
Phone: 828-433-7185
Fax: 828-764-9352
email: jeff.brittain@burkenc.org
SCOTT MULWEE, VICE CHAIRMAN
Phone: 828-443-0068
email: scott.mulwee@burkenc.org
WAYNE F. ABELE, SR., COMMISSIONER
Phone: 828-391-8515
Fax: 828-430-4358
email: wayne.abele@burkenc.org
JOHNNIE CARSWELL, COMMISIONER
Primary Phone: 828-205-0281
email: johnnie.carswell@burkenc.org
MAYNARD M. TAYLOR, COMMISSIONER
Primary Phone: 828-397-5119
Mobile Phone: 828-502-9038
Fax: 828-764-9352
email: maynard.taylor@burkenc.org
First, Enter Your Zip Code