Animal Welfare Act
USDA, licensee, animal enterprise
OPPOSE H.R.1788 TO INCREASE ADVERSARIAL ENFORCEMENT BY USDA
Referred to as "Goldie's Act," H.R.1788 is a by-product of ASPCA's lawsuit against USDA which perpetuates their false narrative about USDA regulatory enforcement being "too lax" based on one unfortunate and isolated case of a non-compliant dog breeder out of Iowa.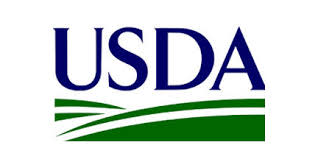 H.R.1788 is completely driven by the animal rights organizations to push USDA into Obama-era adversarial enforcement practices and was issued under the false premise that because USDA write-ups for non-compliance declined under the Trump administration that USDA did not have strict enough enforcement.
In other words, the animal rights groups, namely ASPCA, have made their assessment that because USDA was not regulating licensees out of business that they were not doing their job.
This legislation is a by-product of ASPCA's lawsuit against USDA which perpetuates their false narrative about USDA regulatory enforcement being "too lax."
Key points of this legislation include:
Requiring animal dealers and exhibitors to renew their licenses annually, including a full pre-license inspection.
Inspections before issuing or renewing a license must be unannounced.
For initial applications, the applicant would have only two chances to pass an inspection. If any non-compliance is observed during the second inspection, the application would be denied, and the applicant could reapply after one year.
Renewal would require that the licensee have no more than one documented noncompliance with any standard for the humane care of animals during the previous two years.
Prohibiting USDA from issuing or renewing a license if the dealer or exhibitor has been found to have violated any federal, state, or local animal welfare law, or if the applicant is applying for a license to circumvent a state or local law prohibiting the private ownership of certain animals as pets.
Requiring USDA to suspend the license of any dealer or exhibitor who commits a violation that presents a risk to animal welfare, and to permanently revoke the license (after notice and opportunity for a hearing) if the violation persists or the licensee has committed multiple violations.
Preventing dealers and exhibitors whose licenses are suspended or revoked from being granted another license under another business name or through a business partner or family member, or from being employed by another licensee to work with animals during the period of the suspension or revocation.
Authorizing citizen suits to enforce the Animal Welfare Act (similar to the Endangered Species Act and other major federal environmental laws).
H.R. 1788 would require USDA to publish all unadjudicated inspection reports.

Referred to House Agriculture Committee/

House Subcommittee on Livestock and Foreign Agriculture.

Please click below to send your letters to Congress to OPPOSE H.R.1788.

First, Enter Your Zip Code