The Cavalry Group
pet store
Washington
Pet Sale Ban
retail rescue
Puppy Land
Olympia
puppy
kitten
ordinance
STOP OLYMPIA ORDINANCE TO BAN THE SALE OF DOGS AND CATS
URGENT ACTION NEEDED: The Olympia Mayor and City Council will vote on Ordinance #20-0129 to ban the sale puppies and kittens sourced from licensed breeders on February 25, 2020.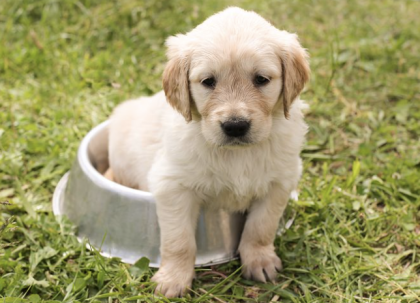 This Olympia Ordinance amends existing Municipal Code to prohibit the sale of dogs and cats while exempting shelters and so-called, "rescues."
6.01.020 Prohibition on Retail Sale of Dogs and Cats
Notwithstanding any provision in the Olympia Municipal Code to the contrary, no pet sotre shall dispolay, sell, deliver, offer for sale, barter, auction, give away, or otherwise transfer or dispose of dogs or cats in the City of Olympia on or after the effective date of this Chapter.
At a time when the U.S. is encouraging small business and discouraging overregulation, this proposed ordinance fails to protect law-abiding, in compliant businesses in their city against an animal rights driven agenda and wrongful attacks on retail pet stores simply because their business does not fall in line with the ideology of the radical animal rights groups.
Pet stores are accountable, traceable sources for pets and are legitimate, legal businesses which are self-sustained.
Ordinance #20-0129 mandates that stores sell animals sourced from unregulated sources ONLY, such as rescues and shelters, which imposes a serious threat to public safety and health of both people and other animals.
This proposed Ordinance #20-0129 does ZERO to stop animal abuse or unlicensed breeders already in violation of the law!
If passed, this legislation would be a mandate on pet stores to sell dog and cats from UNREGULATED sources, making this a rescue mandate on pet stores; eliminating consumer choice while imposing a safety risk to consumers, families, and other family pets.
Shelters and rescues are not equipped to provide accurate behavior and safety assessments on animals, and are often misguided, refusing to acknowledge inherent dangers or background of dogs just to get them "adopted out."
Please take one minute of your time to OPPOSE this proposed Olympia Ordinance #20-0129 by sending your emails to the Olympia Mayor and City Council by clicking the link below. Please modify the letter template provided to make it your own.
First, Enter Your Zip Code