The Cavalry Group
Animal Welfare
exotic animals
animal exhibition
Oklahoma
animal rights legislation
carnivores
OPPOSE OKLAHOMA HB3604

HB3604 has been referred to the Committee on Wildlife and does not have a scheduled hearing at this time.

It would appear that AZA ( Association of Zoos and Aquariums) has joined with the HSUS (Humane Society of the U.S.) to remove small private zoos by using intimidation tactics to threaten and bully them. The very name of this Act, Dangerous Wild Animals in Captivity, brings heightened emotion into legislation, encouraging fear and intimidation in the owners of these zoos simply by being designated as a home of "Dangerous Wild Animals in Captivity" .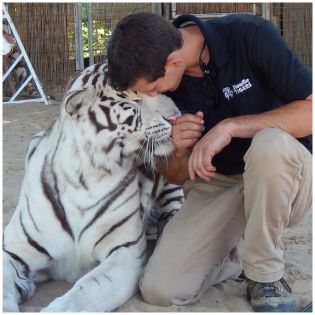 Why would AZA (Association of Zoos and Aquariums) exempt themselves from HSUS-driven legislation to force small private zoos to join the AZA at great expense and administrative burden, or surrender their animals to an AZA accredited sanctuary, shelter, or other facility or group that has been approved by the AZA or HSUS?
Oklahoma HB3604 will adversely affect tourist dollars coming into the state of Oklahoma knowing that small private zoos are tourist destinations that help support their local economies and bring in additional money from other states. Hotels, gas stations and restaurants in communities with these private zoos benefit from the money brought in by tourists. There is a vested out-of-state interest in this bill that should be considered as well as the constituent interest.
This measure would force small private zoos to:
no longer breed their animals, even those who are a vital part of breeding programs to increase the numbers of endangered species, such as Clouded Leopards and Snow Leopards;

prevent the public from touching and petting animals by placing physical barriers between the public and animals that have been hand-raised from infancy, thus depriving children and adults of an important sensory learning experience- the feel, smell, and eye contact of a warm, living and breathing animal;

prohibit small private zoos from offering photo ops with the animals, depriving them of a major source of revenue which creates a significant financial burden that would negatively impact the animals in their care.
The AZA and HSUS would force small private zoos to give up their right to privacy in order to remain open to the public- forced to open every nook and cranny of their business to local law enforcement- financial, veterinary, and animal acquisition records, sales logs recording every penny made and spent, 3 days prior notification to law enforcement of an impending sale of an animal and identifying the buyer thus violating their right to privacy as well.
Owners, staff and all zookeepers are to have "sufficient training" to provide species-specific care, yet there are no definitions of what that "sufficient training" may be, nor examples of accreditation that are acceptable.
If passed, OK HB 3604 would require the owners of small private zoos to surrender detailed yearly lists of all the animals living on site to local law enforcement, who would be forced to create new departments to handle administration and enforcement of the small private zoos. Under this bill, local law enforcement is authorized to pass on the fees required for this new department in the form of application fees, further adding to the increased financial burden of small private business owners.
There is no provision to require local law enforcement to learn species-specific animal care, yet they are authorized to arbitrarily seize the animals at any time, if they believe that the provisions of this bill have not been met. Law Enforcement with no training in animal husbandry will be charged with deciding if individuals with decades of experience in not just animal husbandry, but the specific care of each of their animals are caring for those animals correctly.
The AZA and HSUS facilities are completely exempted from this legislation, and are free to allow photo ops, breed, sell, transport, and keep private records of their facilities, revealing the truly unfair and bullying nature of this legislation.
Please take a moment to let Oklahoma State Representatives know that you OPPOSE Oklahoma HB 3604, and that you do not approve of pushing small businesses out of existence in favor of large corporate entities with no interest in the health and welfare of zoo animals and the people who love and work with them every day!
First, Enter Your Zip Code