dog breeders, HSUS, animal rights extremism, Texas, legislature
URGENT: URGE TEXAS SENATORS TO VOTE NO ON HB1818
Despite the Committee Substitute (read here), The Cavalry Group still OPPOSES HB1818 in its entirety!

The Committee Substitute amends HB1818 with language allowing USDA licensees to continue to sell to pet stores, but prohibits USDA licensees with one direct violation.

Don't allow Texas legislators to destroy lawful businesses!

Send your emails to the each member of the Texas Senate to OPPOSE HB1818 by clicking the tab below!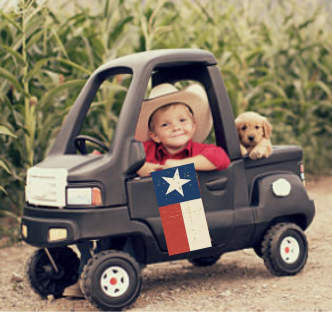 Texas HB1818 is a biased piece of legislation which lacks credible data and verifiable statistics to back up its claims, Texas citizens should be extremely concerned that the Texas Assembly would consider making biased opinions become law, forever targeting legal, licensed business owners and prohibiting a business model that makes access to purpose-bred, health-tested pets for consumers who prefer to purchase their pets from a retail pet store.
• HB1818 goes further in promoting the MYTH of Pet Overpopulation. Even the Humane Society of the US (HSUS), the driving force behind this bill, has stepped away from promoting that myth, choosing instead to financially promote the foreign import of rescue animals from overseas.
• Importation of dogs from foreign countries without proper screening for parasites and diseases is very troubling! Many of the dogs entering the U.S. are often younger than the law allows and many have fraudulent veterinary documents.
• The CDC reports that approximately 1 million dogs have been imported for resale by 501-C3 "Non-Profit" shelter and rescue operations in 2019 alone. These animals have been proven to have a lack proper health clearances before being brought into the US, and have been imported into the U.S. such diseases as brucellosis, rabies, screw worm, several Asiatic tick species that cause disease in cattle, distemper, and multiple variations of influenza viruses.
• American Veterinarian Medical Association has stated their concerns about the foreign importation of dogs into rescue-shelters citing a threat to pork and other meat industries.
• HB1818 imposes a very serious threat to the public health and safety of Texas citizens by MANDATING the sale of animals from an unregulated source, while banning legal, licensed sources of pets to sell.
• Licensed Commercial Breeders who do not follow regulations get shut down. They don't produce superior pets that the public wants, and no successful pet store would stay in business trying to sell an unhealthy, non-vibrant puppy or kitten, let alone choose to continue to do business with someone who repeatedly produced such pets.
• Pet Store owners love the pets they sell, too, and support only the best breeding operations that observe the highest care and welfare standards. It is in the OBVIOUS best interest of the pet stores to only do business with pet breeders who produce the best quality, most healthy and happy pets, and those do not come from substandard breeding operations. Anyone with eyes to see can tell the difference between a conscientiously bred puppy/kitten and one bred in substandard conditions.
• HB1818 would create a monopoly on sales from state-sponsored shelter-rescue pets over pets from breeders in the private sector.
This bill is not about protecting Consumers. There are sufficient laws already on the books that protect Consumers from fraudulent sales tactics.

This bill is not about protecting animals. There are more than enough laws and regulations surrounding the care and welfare standards of breeding animals all over the country.

This bill is about attacking small business, and is yet another attempt to create a monopoly for Shelters and Rescues in the state of Texas.



Please click the tab below to send every member of the Texas Senate an email to OPPOSE HB1818. Please make modifications to the boiler plate letter to make it your own!
First, Enter Your Zip Code