Pet Stores, rescue mandate, unlawful
Urge Washington Lawmakers to Vote NO on HB1424
This bill is scheduled to be heard in the House Consumer Protection & Business Committee on Friday, January 27th, 2023 at 8:00 AM, HB 1424 would implement a wrongful abuse of power.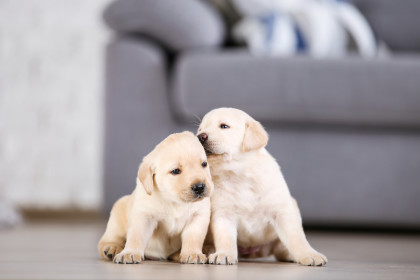 The 30 bill sponsors for HB1424 are using biased and unprovable assumptions while wrongfully attempting to legislate their personal opinions.
As typical of these legislative attempts, the New Section 1 lays out biased and false information to justify this potentially illegal action by the Washington Legislature. Not only do consumers have the right to purchase the animal of their choice from the venue of their choice and pay for it as the citizen sees fit, Washington businesses should be protected from over reaching regulation, false accusations, and unfair and unequal application of law punishing and financially penalizing against the businesses involved in pet distribution in the State of Washington.
Since the justification for this proposed legislation is flawed, incorrect and biased -- we implore you to help us OPPOSE HB1424.
Fact #1: There are no facts presented indicating that there are consumer problems with pet sales at either Retail Pet Stores or from licensed breeders. So, who is this proposed legislation intended to benefit?
Fact #2: Retail Pet Stores, according to Federal Law, can only sell dogs or cats sourced from USDA licensed, inspected, veterinarian certified, and regulated breeders. The "Puppy Mill" slur is a red herring created to help the animal rights groups raise money while lying about the dog breeding industry. Meanwhile, non-profit rescues and animal shelters operate as un-inspected and un-regulated entities.
Fact #3: HB1424 ignores the fact that approximately one million dogs are imported into the United States every year with no medical history, temperament history. So, when things with that new rescue dog purchased goes bad, the consumer is on their own. An important note here is that most countries outside of the United States have no or limited animal health laws. Accordingly, as a result of the annual influx of animals, veterinarians around the US have seen a significant increases in diseases that had been previously eradicated in the US.
Fact #4: Businesses in the State of Washington are not typically subject to interference from the State Legislature under the false premise of "protection." Washington consumers and citizens are perfectly capable of the decision making in purchasing homes, cars, appliances, construction materials, etc. and third party financing plays a major role in keeping these businesses and their cash flow moving.
HB1424 mandates that retail pet stores sell dogs and cats sourced only from so-called non-profit shelters and rescues.

HB1424 mandates that retail stores must provide medical treatment, vaccines, exams, spay/neuter services and accept returns.

HB1424 Does NOTHING to protect consumers.

HB1424 Does NOTHING to protect animal welfare.

HB1424 Does NOTHING to protect dogs from being surrendered or abandoned.

HB1424 is a an attempt at legislating biased opinions pushed by animal rights ideology.
This misguided and anti-business legislation must be stopped!
Please help us OPPOSE HB1424 by sending your letters and messages to each member of the Washington House Committee on Consumer Protection & Business Committee. The Committee hearing is this Friday, January 27th, 2023 at 8:00 AM.
**Please change up the boiler-plate letter to make it your own! Lawmakers do not accept boiler-plate emails.**
First, Enter Your Zip Code