USDA, FOIA, APHIS, ANIMAL CARE, LICENSING, ANIMAL ENTERPRISE, ANIMAL RIGHTS TERRORISM
URGE CONGRESS TO PROTECT FOIA PRIVACY RULE
Senator Diane Feinstein (D-CA), and her cohorts in the Senate, are attempting to add a last-minute Amendment to Senate FY 2020 combined "minibus" Appropriations Bill to deny USDA licensees privacy and safety from attacks from animal rights extremists that is currently provided by Federal Privacy Code.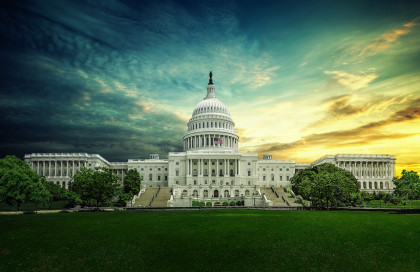 Many USDA licensees have, at some point in recent years, received a letter from USDA notifying them of a Freedom Of Information Act (FOIA) request for information about their animal enterprise.
Most of these FOIA requests inquiring information about USDA licensees are made by animal rights groups who have nothing but nefarious intentions of such private, confidential information and, if not properly blocked via proper correspondence, USDA licensees' private information will be handed over to the animal rights extremists by USDA.
The Cavalry Group has responded to hundreds of FOIA requests of our Members' private information through USDA in the last few years.
What's important to remember about FOIA, is that FOIA was originally intended to provide transparency of government, not to be used against American citizens.
Earlier this year, the Supreme Court (SCOTUS) ruled that FOIA Exemption 4 not only includes private and confidential information that is protected from disclosure, but that the information provided under the "expectation" that the Federal Government will keep it confidential and private protecting licensees' personal and business interests is also covered under the Freedom of Information Act.
Again, FOIA exists to provide transparency of government, not to disclose information to be used as a weapon against the citizens. This SCOTUS ruling further reinforces the expectation of privacy and protection from disclosure of private and confidential information of USDA licensees who are subject to the Animal Welfare Act (AWA) and the Horse Protection Act (HPA) in which they are required to provide to USDA, as per their licensing. Read SCOTUS Ruling.
Please click the Send Message tab to URGE Members of the U.S. Senate Appropriations Committee as well as the U.S. Senate Subcommittee on Appropriations, Agriculture, Rural Development, Food and Drug Administration, and Related Agencies!

**It is important that you customize the boiler plate message provided.**
First, Enter Your Zip Code