Dogs
Cats
Maryland
retail rescue
rescue transport
MD SB 626
animal shelter
OPPOSE MARYLAND SB626: BANNING TRANSPORT OF DOGS AND CATS FOR SALE
A hearing for SB626 is set for Thursday, February 27, 2020 at 1:00 PM Eastern Time before the Senate Finance Committee.

MD SB626 seeks to end licensed, regulated transport of dogs and cats into and within the state by adding the following to existing statutes that Retail Pet Stores. "Transport into or within the state, by common carrier or other for-hire transportation service, cats or dogs for sale or transfer in the state." Read complete bill text here.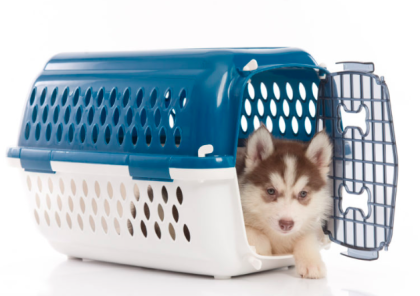 In a further bid to expand the monopoly of the Retail Rescue and Shelter industry both inside the state and other states, the State of Maryland has decided that:
Only unlicensed, untrained, unregulated volunteers with no training requirements may be allowed to transport dogs and cats into and inside the state;

Vehicles that have not been inspected or maintained or even outfitted properly for the safety of the animals inside according to any standard may be used;

Unregulated pets with no health certifications or paperwork that can be traced to a point of origin are the only animals allowed to be transported into and around the state.
How incredibly short-sighted and dangerous for the animals they would be tasked with transporting and the families who would buy them.
Professional transport services are licensed, trained, inspected, and MUST adhere to safety standards set forth by the USDA for both the animals they transport AND the vehicle itself. There are no such requirements that volunteers must adhere to. Additionally, the animals accepted for transport by licensed services are required to have health certificates proving that they have been properly vaccinated.
In 2018 alone, according to the CDC, Retail Rescues imported over 1 million dogs from foreign countries, many of whom had falsified, insufficient or NO health certifications. This has resulted in multiple cases of rabies, brucellosis, Asiatic strains of distemper, ticks, and flu viruses; screw worms, and various other parasites being brought into the US- all of these are communicable to humans. The rabid dogs were actually placed in homes prior to discovery of the rabies infections! Rescue personnel and shelter volunteers do not have the training or oversight to ensure public health safety, nor are they required to, yet the State of Maryland would hand the entire pet industry over to them. How utterly absurd. There have been multiple cases of tragedy involving volunteer transport of rescued pets in the last 2 years, you can read one article HERE and a simple online search will reveal multiple accidents involving volunteer transport of dogs crammed in crates and bungee-corded together in the back. These animals are often sold straight out of these vans and cattle trailers at the end of a long ride in parking lots with no vet checks, no health certifications, no information available for where they came from, nothing.
This is the business model that the State of Maryland thinks is best for the pets and citizens of Maryland? Do better, Maryland. The pets are depending on you.
PLEASE take a minute to voice your OPPOSITION to this ridiculous and shortsighted bill!
Please use the boiler-plate letter only as a guide and make modifications to make it your own.
First, Enter Your Zip Code