PLEASE SEND A LETTER OF SUPPORT TO MADISON SQUARE GARDEN NOW!
Madison Square Garden in New York is coming under fire from animal rights groups for hosting RODEO at their arena. Let's not allow the bullies to control the message! Please send a brief letter to Management at Madison Square Gardens to let them know WE STAND with them in SUPPORT of RODEO!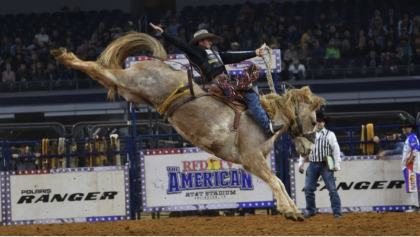 Rich with cowboy heritage and tradition, Rodeo is a long-standing competitive sport that was born out of the working practices of cattle herding. Madison Square Garden hosted its first rodeo in 1922. In a resurgence of this tradition, for the first time in over 30 years, the historic venue will again be the center stage for one of the richest competitions in the century-long history of the sport. Rodeo New York is the latest creation by the Cowboy Channel and RFD-TV with 60 of the top contestants in the world competing, bringing jobs and revenue to the state of New York.
Madison Square Garden is coming under fire from animal rights groups who are protesting to stop the rodeo while they are pushing state legislation (A.8554) to BAN rodeo from the state of New York.
PLEASE take two minutes to send an email of SUPPORT to Madison Square Garden to let them know them and WE SUPPORT the rodeo!

#SurrenderIsNotAnOption #WeSupportWorkingAnimals #Iloveworkinganimals
Please click the link and modify the letter provided to make it your own!
First, Enter Your Zip Code