NYC, New York City, Horse-Drawn Carriages, NYCLASS, historical stables,
HELP STOP THE BAN ON NYC HORSE CARRIAGES
The threat of a carriage ban in NYC has never been about horse welfare — it has ALWAYS been about getting rid of the horses so that real estate developers could obtain the prime real estate on which the stables are located.

Steve Nislick (NY real estate developer) and Ed Sayres (former CEO for ASPCA and PIJAC) formed New Yorkers for Clean, Livable, and Safe Streets (NYCLASS) is an animal rights organization spearheading the ban.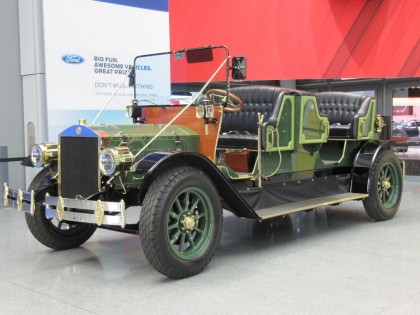 The proposed ordinance to BAN the iconic horse-drawn carriages in New York City (Intro 573) also proposes that they be replaced with clunky jalopy-like electric cars in Central Park as part of the administrative code of the city of New York, relating to the regulation of horses used in the operation of a horse drawn cab and horse drawn cabs. (see photo).
A ban on horse carriages in New York City's Central Park would destroy several, generations-old, family carriage businesses. The horses themselves live a pampered existence working no more than 9 hours per day under the care from trained equine experts who undergo rigorous licensing process and 80 hours of apprenticeship. The horses receive 5 weeks of mandatory vacation while living in stables in NYC that could be considered nicer than some human residents in NYC.
Bottom line: NOTHING is good enough for the radical animal rights thugs who have been scheming to abolish these iconic stables for over a decade, claiming the carriage rides are unethical. But the TRUTH behind the carriage ban dwells in the valuable real estate where the historical stables reside.
Intro 573 is a continuation of DeBlasio's mayoral election promise from 2013 to put carriage owners out of business so Steve Nislick can obtain the historical stables.
Despite the deceptive agenda to snag the valuable real estate where the stables are located, the anti-carriage movement is largely spearheaded by animal rights extremists with an animal abolition agenda, which is an ideology based on emotion, not science or facts, and advocates that animals are equal to humans. Urban working horses have lived among people in cities for hundreds of years, it is what they are bred to do. NO ONE will travel to New York and relish in the idea of taking a ride through Central Park in an ugly Beverly Hillbilliesesq jalopy!
NYC carriage horses are strictly regulated to ensure welfare and safety standards.
NYC carriage horses are overseen by equine veterinarians to ensure their health.
Studies have revealed health benefits to children and adults when experiencing contact with animals. Why would NYC remove one of the few opportunities for this human-animal bond in NYC?
A carriage ban supports elimination of jobs for both horse and owner, while the domino impact on jobs related to the industry would be extremely detrimental.
We urge you to click the link and send your email directly to Members of the New York Council Health Committee as well as the ordinance sponsors. Your efforts are needed to oppose this ordinance and help the survival of this law-abiding horse carriage industry.
PLEASE CUSTOMIZE OUR BOILER PLATE LETTER TO MAKE IT YOUR OWN!
First, Enter Your Zip Code