Animal Ownership
Conservation
Big Cats
Urge Congress to Protect Big Cats from Animal Rights Extremists - OPPOSE HR 1818/S 2990
Messages Sent So Far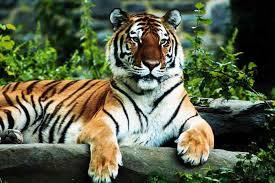 The stated purpose of the enacted Captive Wildlife Safety Act, which this bill, Big Cat Public Safety Act (H.R. 1818 and S.2990) modifies, was to tightly regulate interstate movement of prohibited wildlife species, under the belief that thousands of big cats were being trafficked for sale as inappropriate pets or into illicit trade situations.
The often cited July 2008 TRAFFIC report, produced by World Wildlife Fund, stated that there is virtually no evidence of tigers leaving the U.S. and feeding international markets, as has been claimed. With increased legislation and regulation of big cats through the intervening years, it defies logic to believe in the sudden emergence of a new or expanding illegal trade in tigers or other prohibited species.
The proponents of this bill have claimed that tens of thousands of captive big cats flood the U.S. to this day, and the number of cats they cite increases each legislative season, despite a complete lack of supporting evidence. Data collected to assess the number of these individuals being held by all regulated facilities have concluded they hold a total of fewer than 6,000 individuals across all the listed prohibited species.
For the claims of population numbers being made by activists to hold true, the numbers of these animals in the pet trade must equal or surpass those held in regulated facilities. Without empirical data, this is a claim that is difficult to find rational when we are in an era when one would expect far more evidence of the purported thousands of big cats, as these are large animals which are inherently difficult to keep hidden due to their volume, speciality care, and the advent of social media.
Assuming that illegal trade, the purview of United States Fish & Wildlife has been addressed by existing language, this new language serves only to criminalize normal business operations already regulated by another agency of the federal government.
H.R. 1818 and S. 2990 are characterized by a pervasive disconnect with the businesses it is intended to further regulate. It has the effect of curtailing existing legal business activity without providing any information about the resultant adverse economic impact while offering significant challenges for enforcement. The severe limitations on breeding and continued possession imposed by this bill not only impact the prohibited species already legally maintained but almost certainly ensure the extinction of some of these species in our parks and zoos.
Please take action today and urge your U.S. Representative and Senators to OPPOSE HR 1818 & S. 2990 today.
First, Enter Your Zip Code