Animal Ownership
Circus
Conservation
Animal Welfare
Tigers
Big Cats
Exotic Animal
INDIANA: OPPOSE HB 1332: An Exotic Animal Ban
If passed, HB 1332, would prohibit a person from possessing, selling, transferring, or breeding any animal defined in this legislation as a "dangerous wild animal."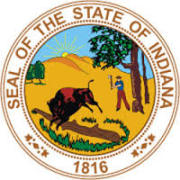 Authored by Rep. Sean Eberhart, Indiana House Bill 1332 employs extremely vague terminology and disregards the facts and science behind private ownership of wild animals.
In addition to presenting substantial enforcement challenges, HB 1332 will likely result in an adverse impact on public safety, animal welfare, and local economies.
The exemption section creates undue hardship on the limited scope of potentially exempted USDA licensees.
Impoundments of animals may happen under the guidance of unqualified individuals, potentially endangering BOTH the animal and the people involved.
The passage of a similar bill, Ohio SB 310 in 2012, has resulted in many negative outcomes, including the death of endangered species under the care of the Ohio Department of Agriculture (ODA).
Modification of this bill is necessary to ensure that lessons learned from Ohio are appropriately applied.

PLEASE TAKE ACTION to oppose this legislation, HB 1332.

This platform is an easy way to send letters and social media communication to INDIANA legislators as a constituent. Click one of the tabs below to get started. The 'Send Message' tag sends a letter to your state representative and senator.
This bill is currently in the Committee on Natural Resources. You can cut and paste our attached letter and forward it to the committee on Natural Resources here.

Don't forget to share on Facebook, Twitter, Pinterest, and Google+ using the buttons in the upper right corner of this page.