Due Process
Animal Ownership
The Cavalry Group
Animal Welfare
Dogs
Cats
OPPOSE Alabama HB45/SB17
Alabama HB45/SB17 is a legislative campaign by the Humane Society of the United States which creates unneeded and onerous rules intended to put legitimate dog breeders out of business but exempts rescues and shelters.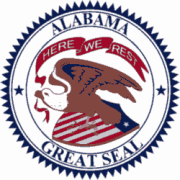 Alabama HB45/SB17 create a new commission in the State of Alabama. This act will impose new expenses on the counties and state residents.

The federal government already has rules and regulations pertaining to the business of breeding, selling, and transporting dogs and cats. This proposed Act will impose an unnecessary regulatory layer upon those already engaged in breeding, selling and transporting dogs and cats.

The costs of this proposed legislation will lead to the destruction of many small businesses in Alabama. The fees, licenses, and inspections will cause many businesses related to the dog breeding industry to cease. See the economic impact study in Missouri. Click here.
Other States that have tried similar programs under the pretext that the program will "pay for itself" - has proven untrue. Such a program will be a net drain to the Alabama's state budget.

The requirement to pay for all subsequent pre-license inspections after a "failure" is an open invitation to abuse in order to drive up the revenue from arbitrary rejections and increase the costs to the business.

Animal cruelty is already a crime in AL. This act is not needed to prevent or enforce it.

The licensing information required will be available to the public which makes licensees vulnerable to harassment, theft, and destruction of property.

These bills fail to address the issue of rescues and shelters that also breed and sell animals.

Accepting gifts, grants, and donations from outside sources will open the door to external organizations like HUSA and PETA controlling the agenda and operation of the commission – to the detriment of the citizens of the State of Alabama.

Filing of false complaints under this proposed Act is a favorite tactic of animal rights groups. (There should be criminal and civil penalties for filing a false report and there should be facts to substantiate a complaint.)

Requires the Commission regulating Breeders to have "animal welfare" members on the board opening a seat at the table for HSUS and other animal rights groups and their obvious bias against dog breeding kennels.

HB 45/ SB17 impose a $1,000 per day violation which is not only excessive, but is designed to bankrupt any business that has an erroneous or trivial violation found at the sole discretion of the inspector.

There is no provision for contesting inspection violations.

This Bill restricts the free placement or swapping of breeding animals among breeders in order to keep bloodlines healthy, strong, and diverse.

HB45/SB17 space requirements are unrealistic. Different breeds require different amounts of space.
This platform is an easy way to send letters and social media communication to ALABAMA legislators as a constituent to oppose this legislation. Click one of the tabs below to get started. The 'Send Message' tab sends a letter to your state representative and senator.
This bill is currently in the House Committee on Agriculture and Forestry and Senate Committee of Government Affairs. You can cut and paste our attached letter and forward it to the committee on Agriculture here.

Don't forget to share on Facebook, Twitter, Pinterest, and Google+ using the buttons in the upper right corner of this page.